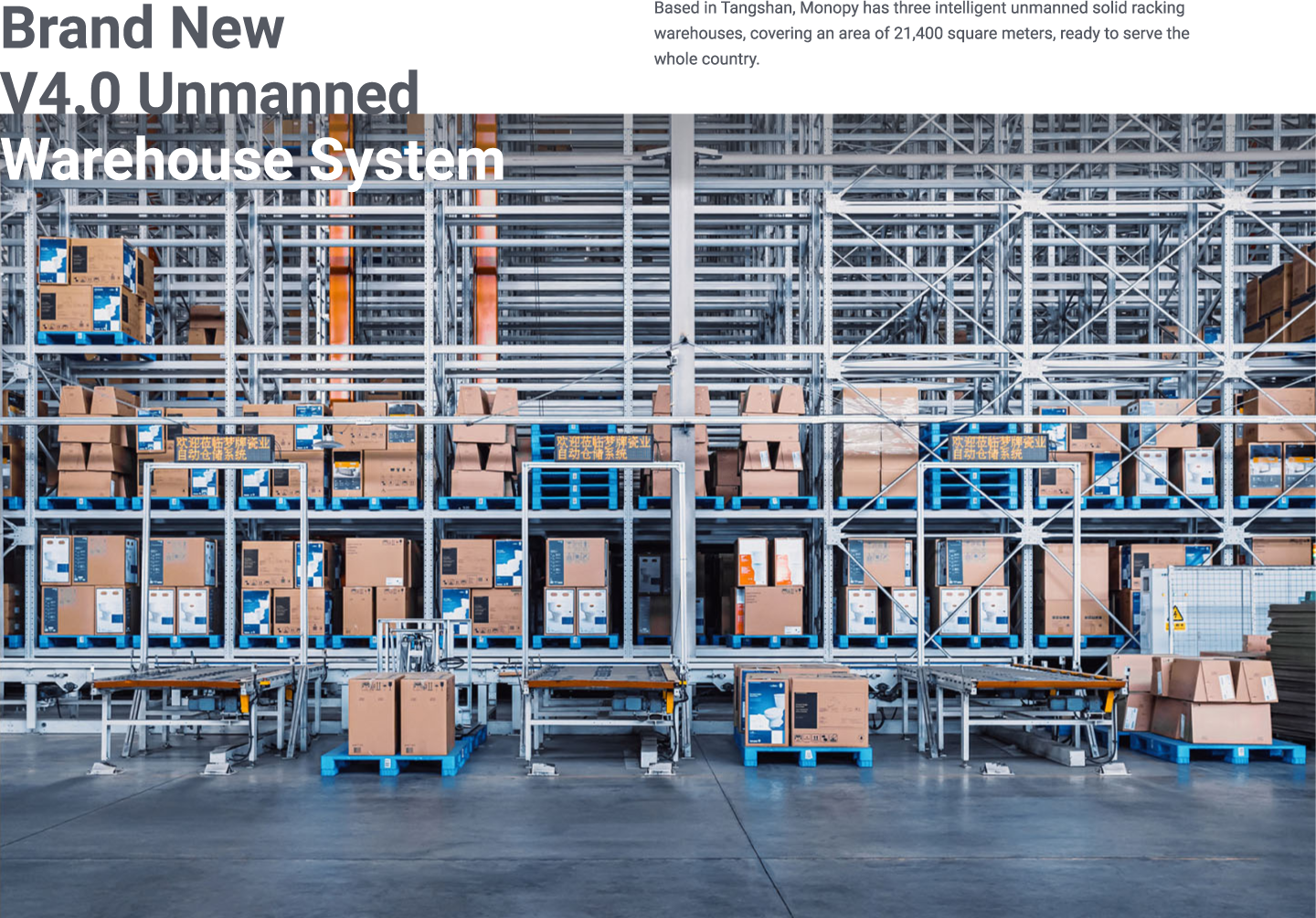 Unmanned Storage System
Faced with the huge daily in-and-out demands of products, Monopy has implemented a high level of automation in all aspects of the warehousing and distribution process by using a fully automated solid racking systems for an optimized warehousing operation.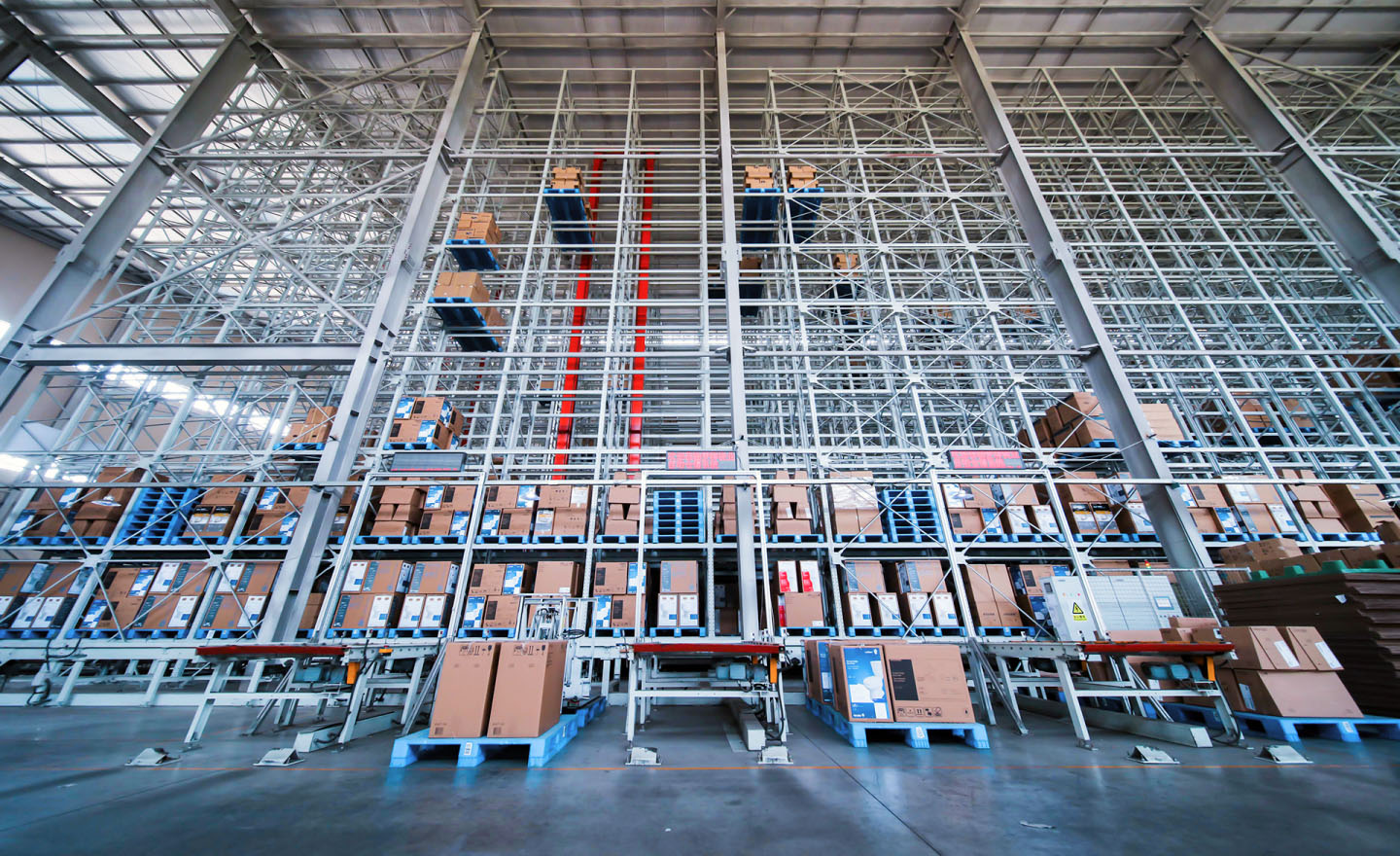 WMS Management Software System
By using WMS management system, we are able to provide guidance and specifications to warehouse operation processes for a more efficient and safety operation. When the operator makes a delivery request, the terminal prompts which specific cargo space should be taken to take out the specified quantity of goods, scan the shelf and check the barcode of the product, then send it to the receiving area to complete the shipment task, including the delivery time and the operator. Information such as cargo type, quantity, product serial number, and carrier has been wirelessly transmitted to the computer information center database.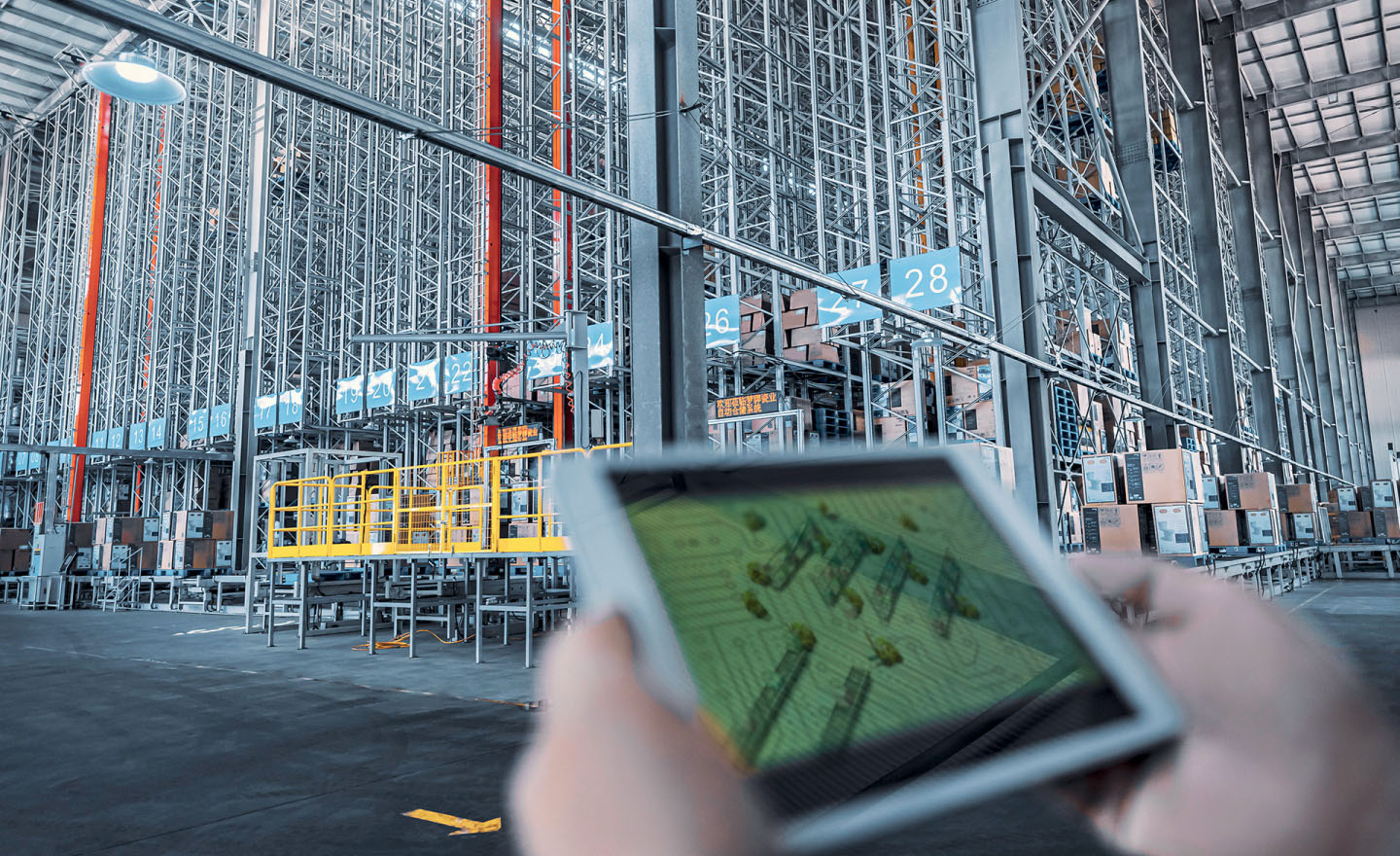 AGV Transporting System
As the most important auxiliary transportation equipment for the unmanned solid racking warehouse, the intelligent AGV (Automated Guided Vehicle) improves transportation efficiency and safety.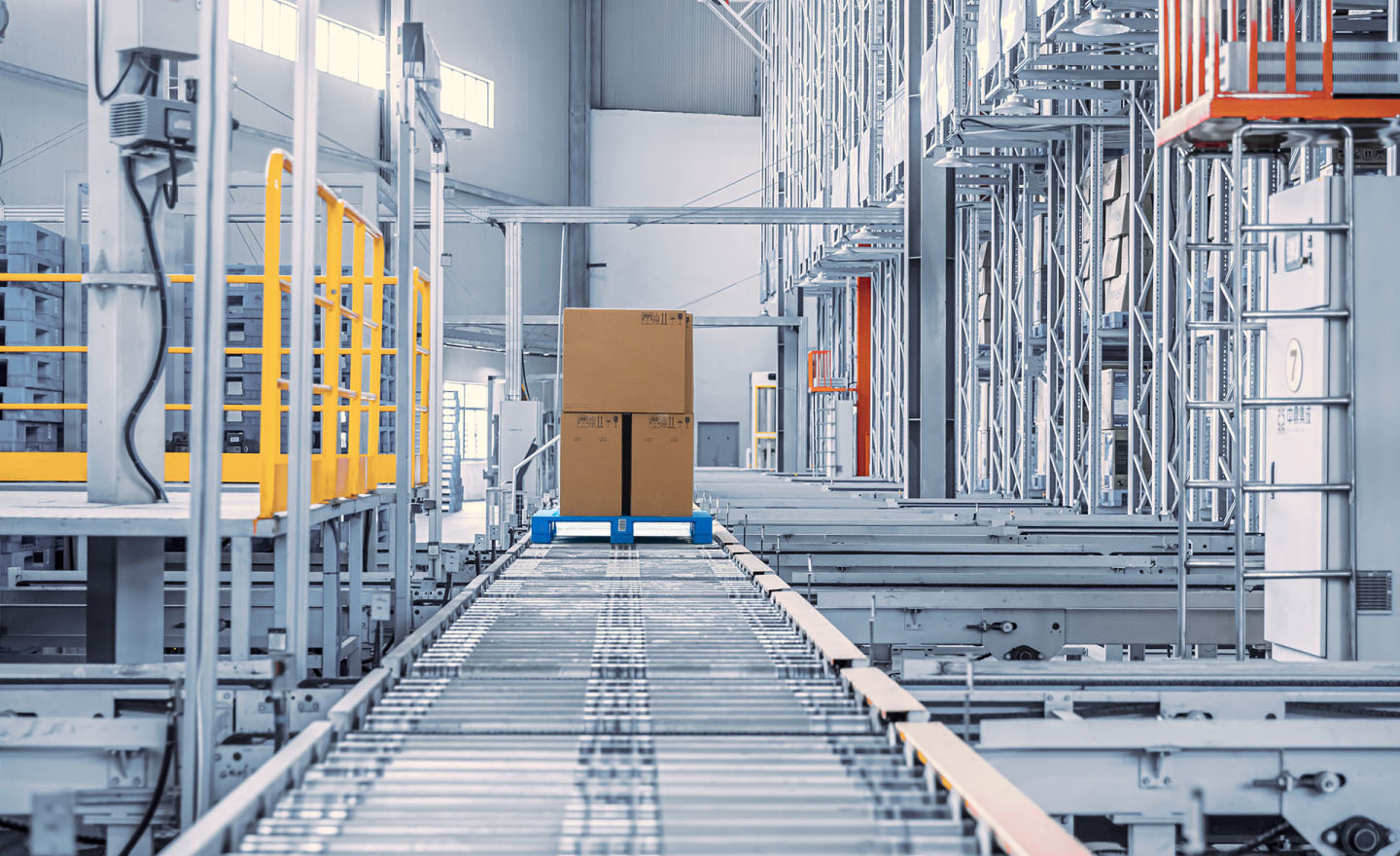 AGV's will automatically stop to avoid obstacles or moving objects on the assembly line or during transportation. Through track and program control, the efficiency and safety of in-plant transportation are greatly improved.