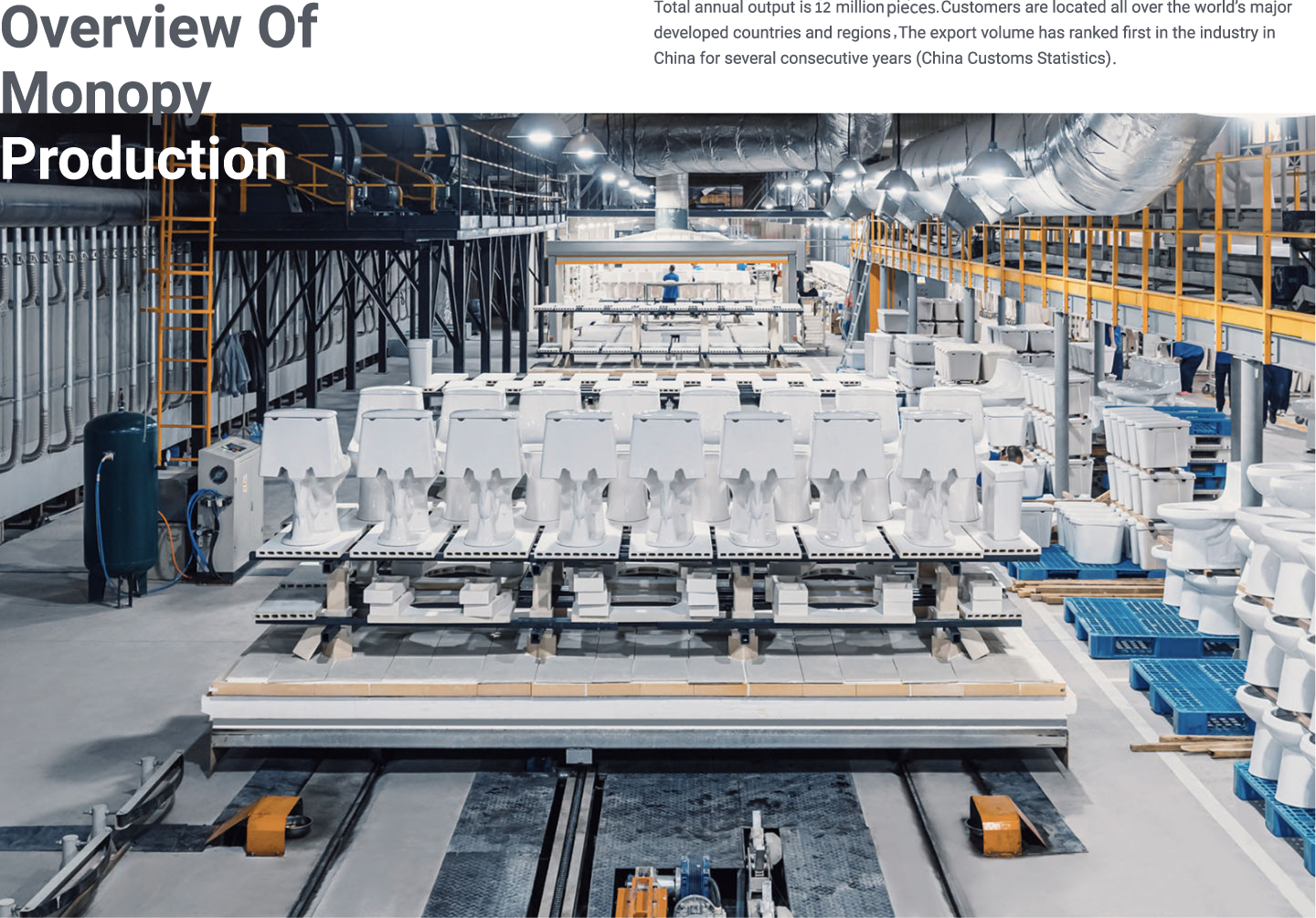 Production Scale
Monopy has 9 tunnel kilns and shuttle kilns, more than 500 advanced production lines with an annual output of 9 million sanitary products. Standardized and large-scale mass production mode guarantee the quality of each product.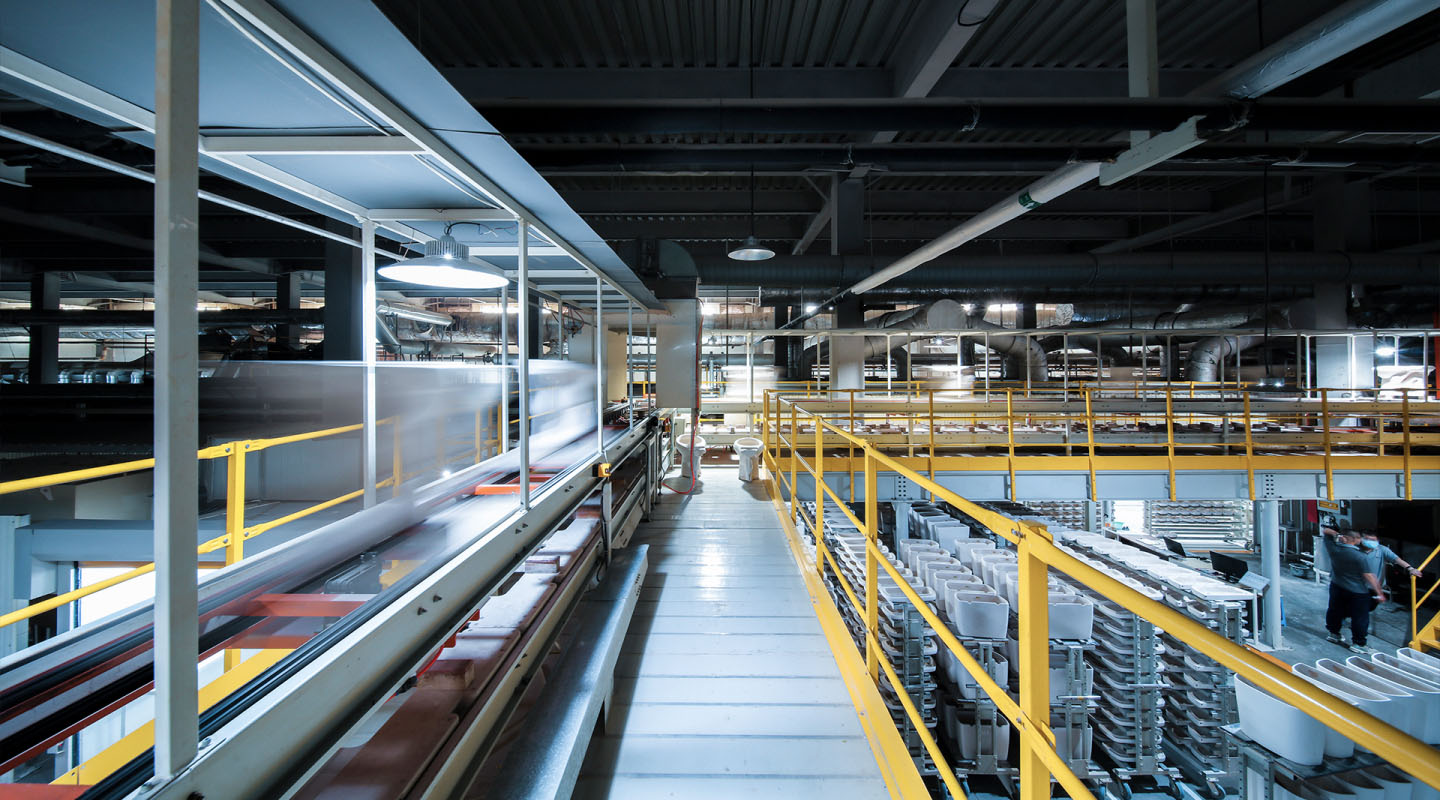 Monopy Ceramic Factory
A ceramic product is completed through at least 6 major processes and 125 small processes. Regardless of traditional craftsmanship or modern technologies, there are more than forty surfaces internal and external of a mold that need to be polished at least a thousand times, and the strength and angle of each polishing are strictly enforced.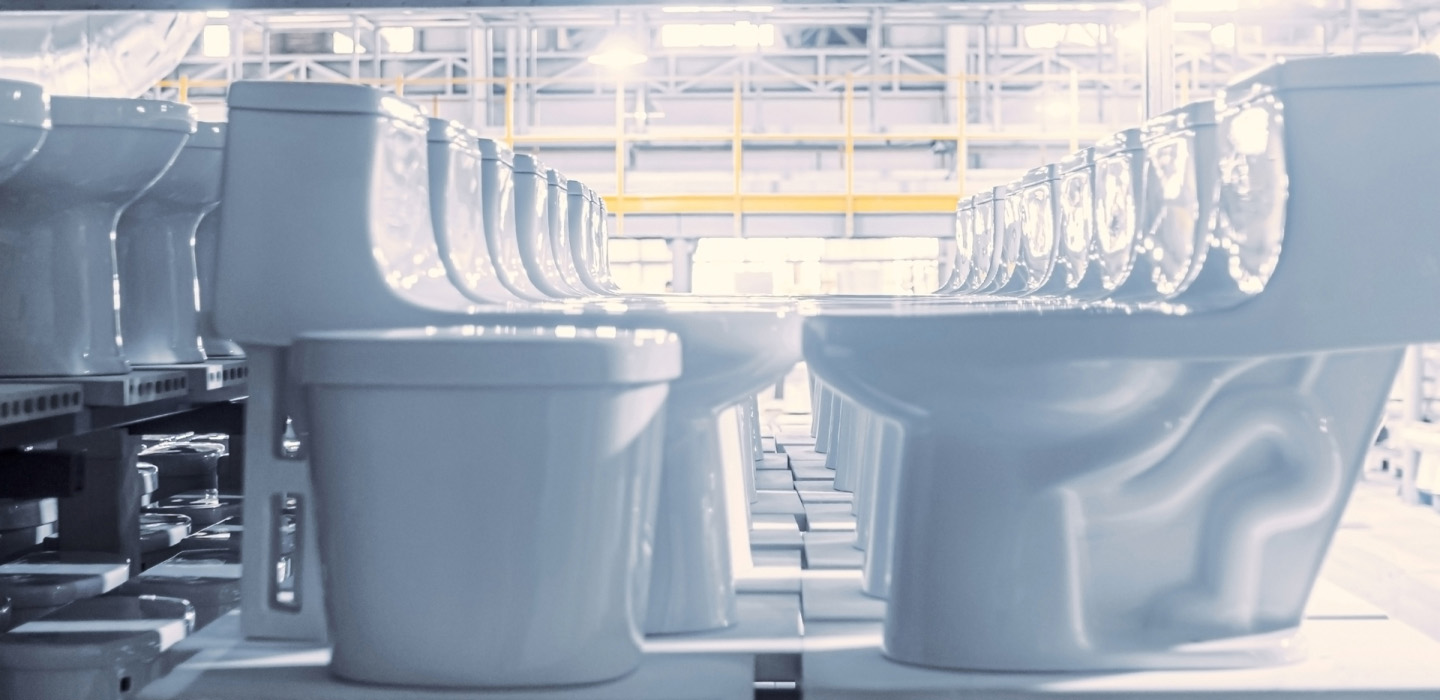 Monopy Vanity Factory
A vanity product must go through more than a dozen processes such as raw material processing, blanking, transformation, surface treatment and assembly. Monopy has the industry's most complete, world-class production and processing equipment and systems, which can meet very high demand for production capacity from our customers.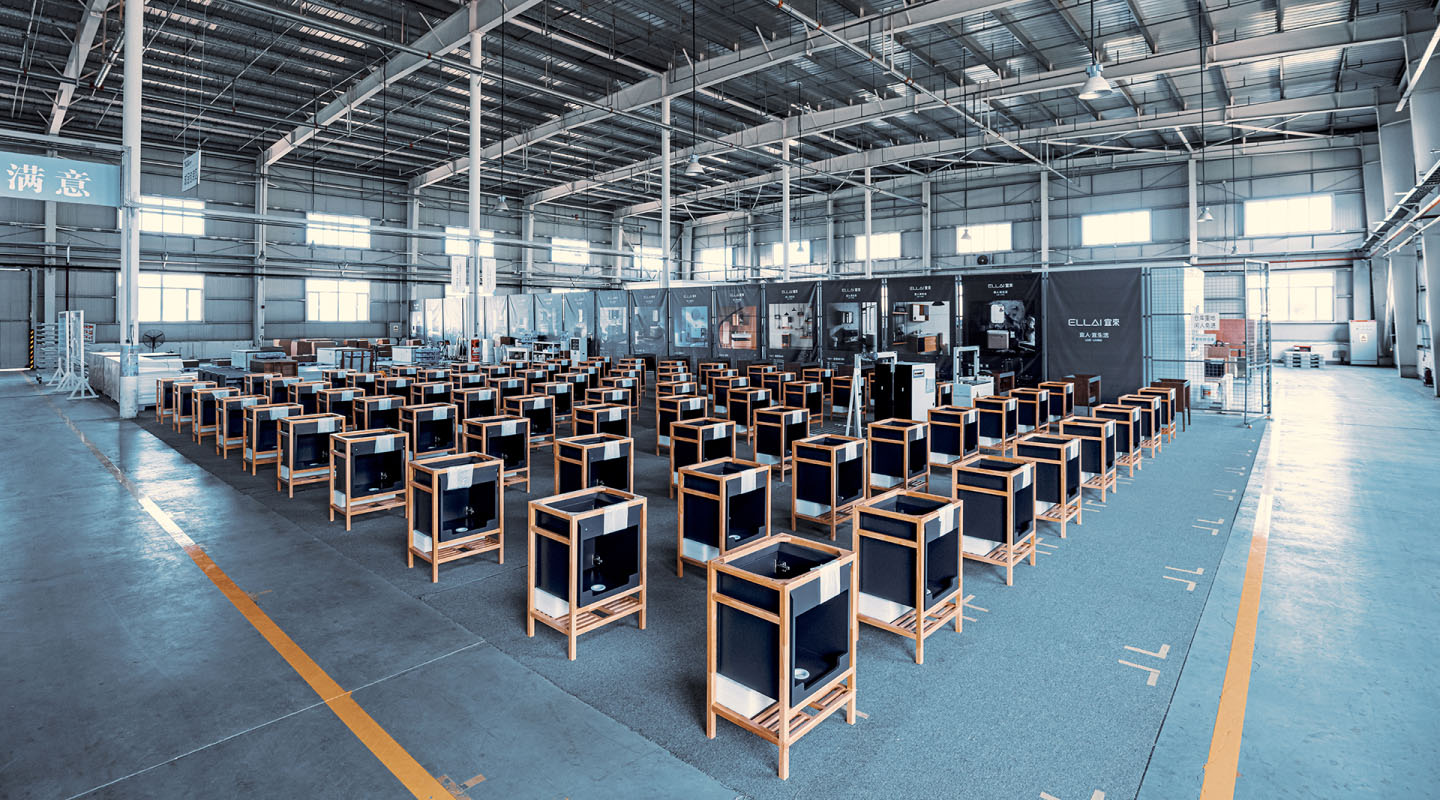 Material Workshop
Monopy has a fully automated and computer controlled area where it develops its own proprietary raw material formulations that are batched, metered, conveyed, and then stored in a large capacity, fully sealed material warehouse.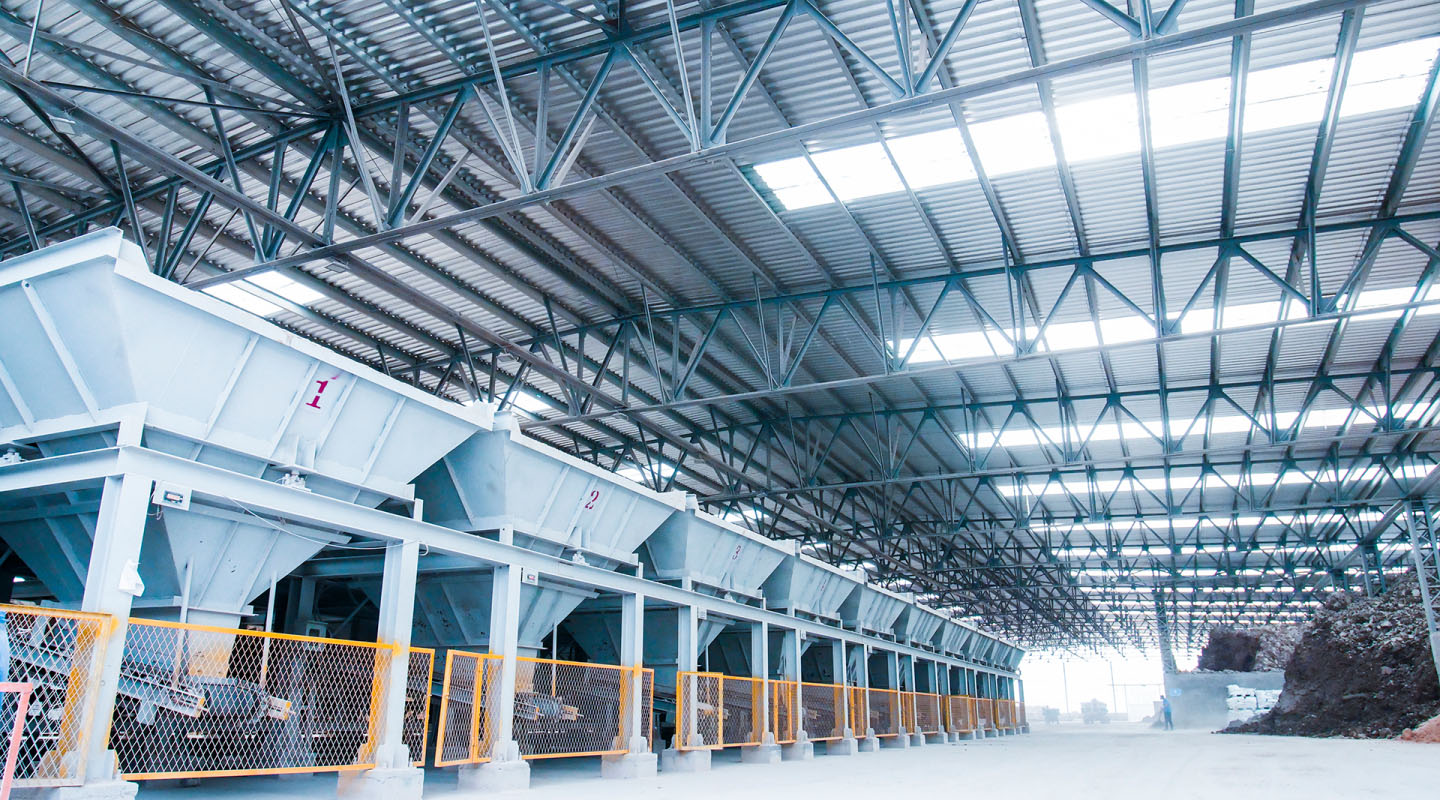 Production Line
The production line of Monopy can be called the most automated production line in China. Its automated process includes fully automatic repair and inspection, robot glazing, automatic unpacking and sealing, palletizing, AGV warehousing and intelligent storage.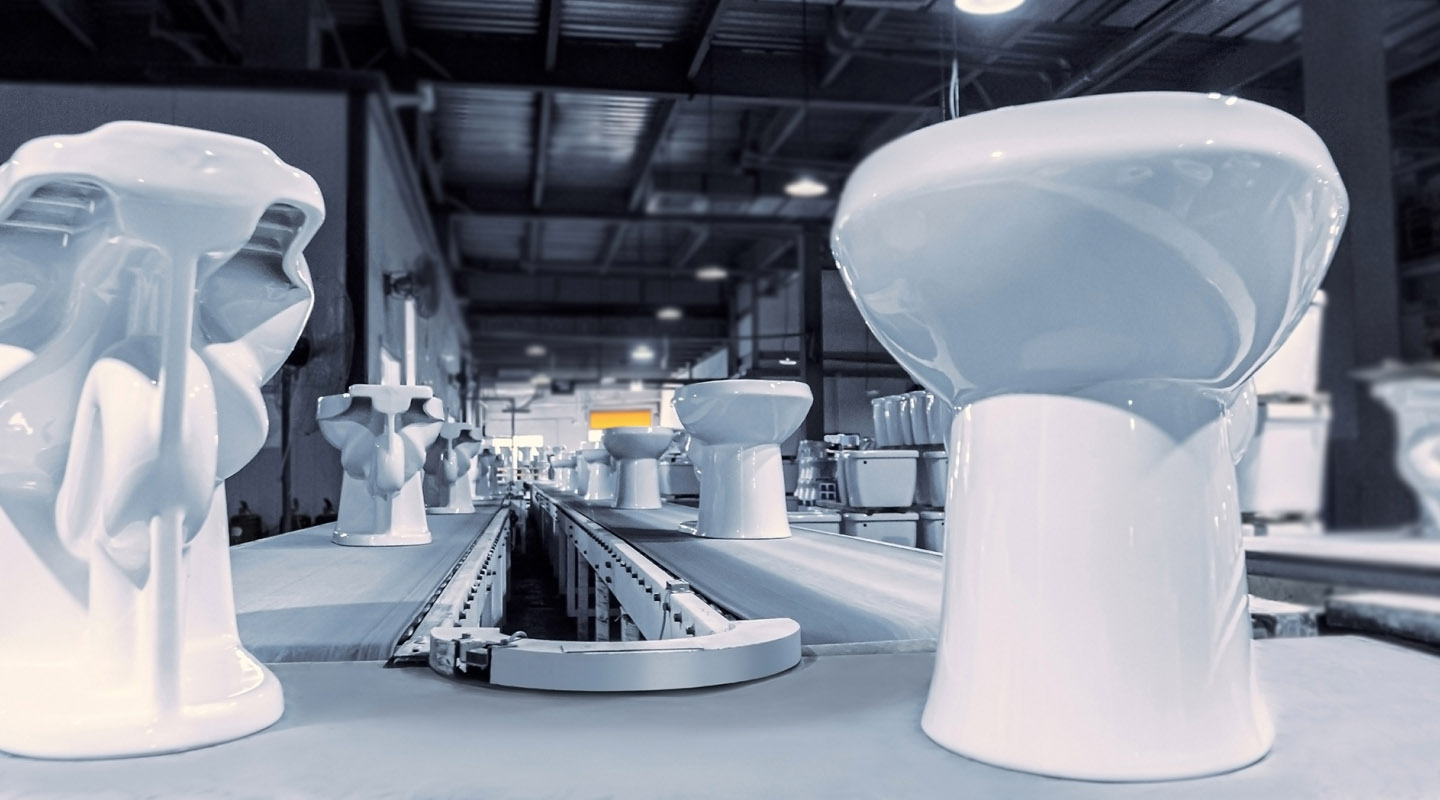 The automation coverage rate in Monopy reaches 70%, which is far ahead of the industry average. Monopy advocates the concept of efficiency and energy saving, introduces and uses German and Italian equipment and production technology, and strives to ensure the good condition of the product in every step of the manufacturing process.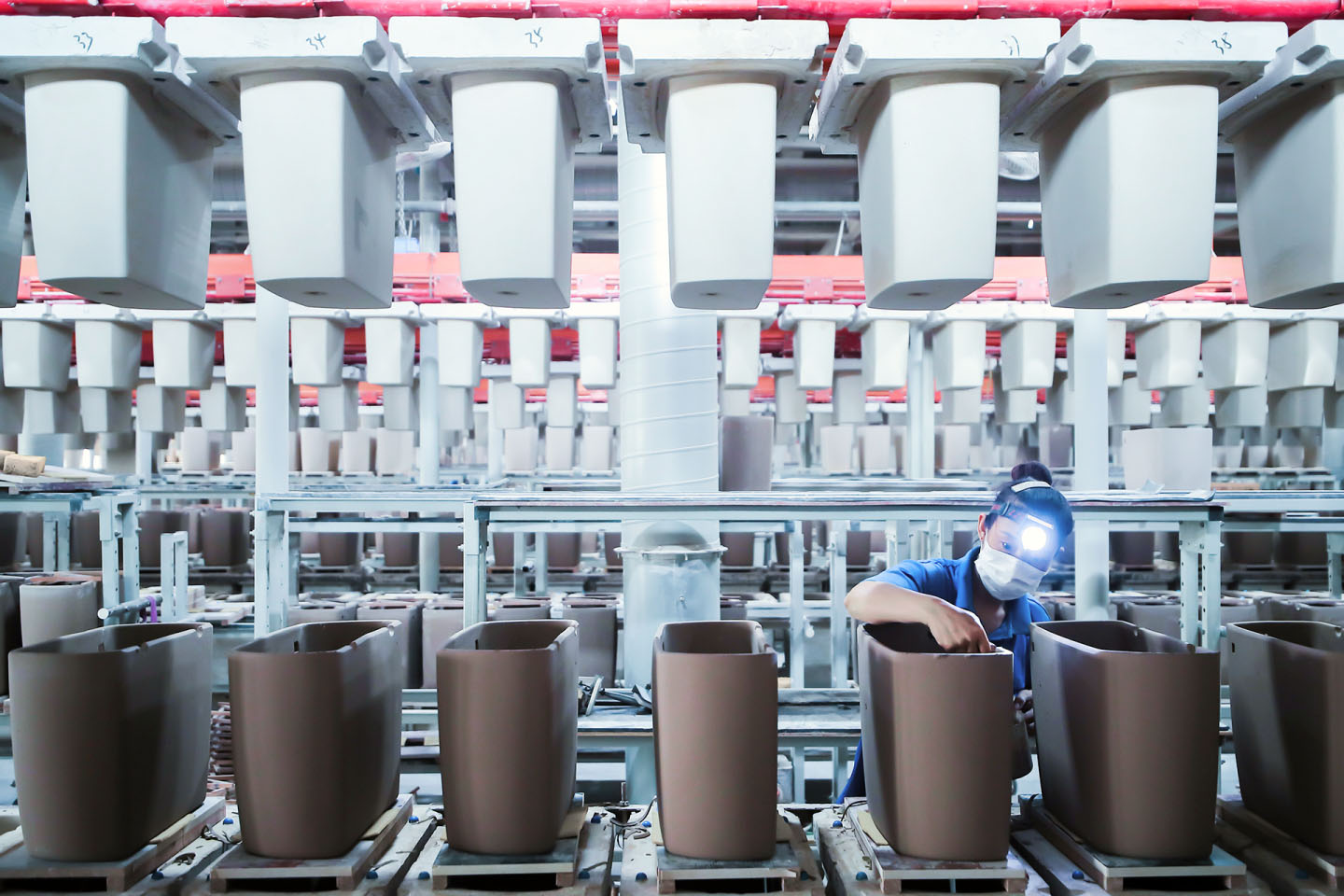 Advanced Equipments
& Devices for R&D
and Mass Production
In order to improve production efficiency and quality, Monopy has mass
production lines with an automation coverage rate of over 70%, which is
far ahead of the industry average.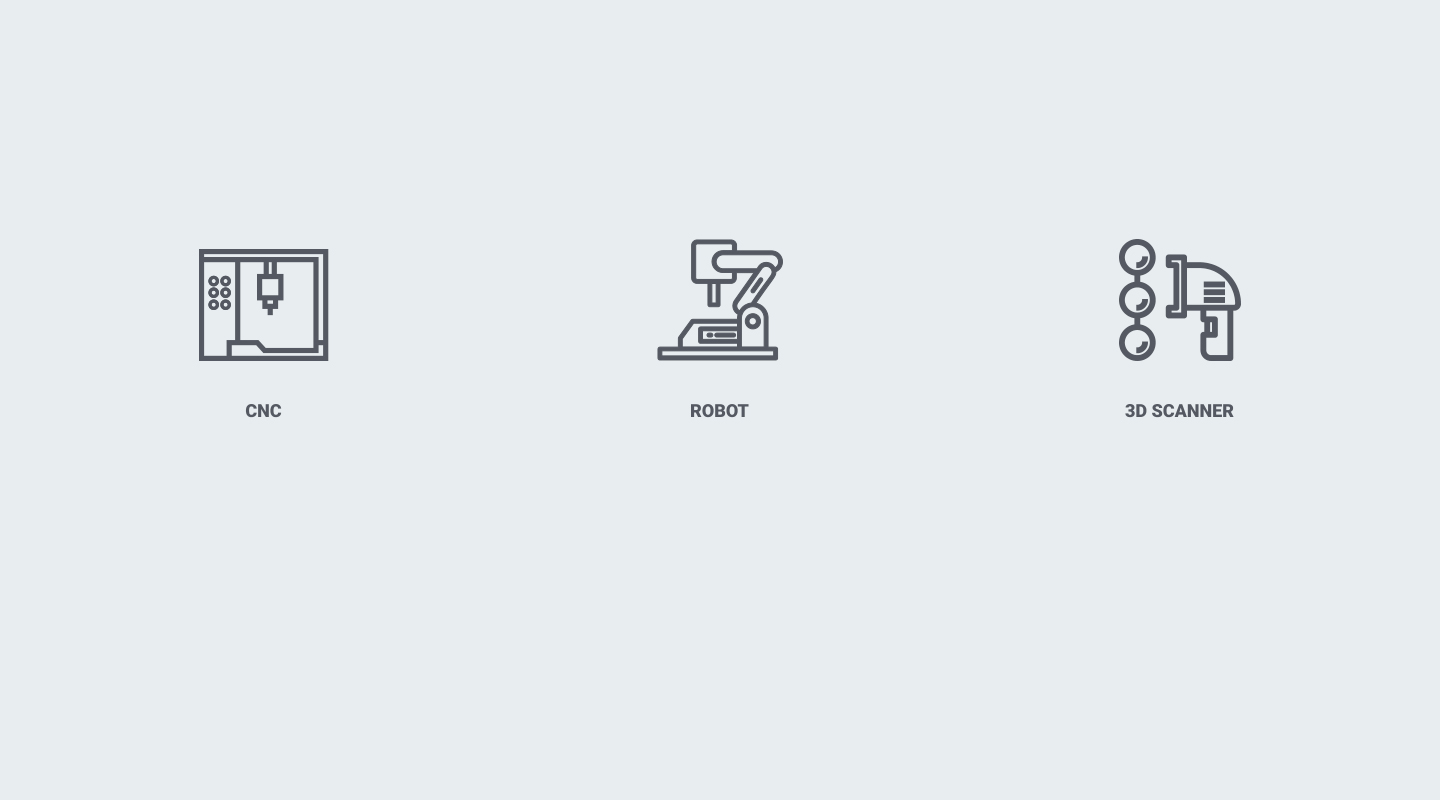 Monopy uses the best world-class equipment available like CNC machining centers, intelligent production lines, robotic arms, and 3D scanning systems, amongst others.
Five-Axis CNC
Five-Axis machining center imported from Germany. The five-axis machining center is a state of the art, high-tech, high-precision machining center specially used for processing complex curved surfaces. It is good at space curved surface processing, special-shaped processing, hollow processing, punching, oblique hole, bevel cutting, etc.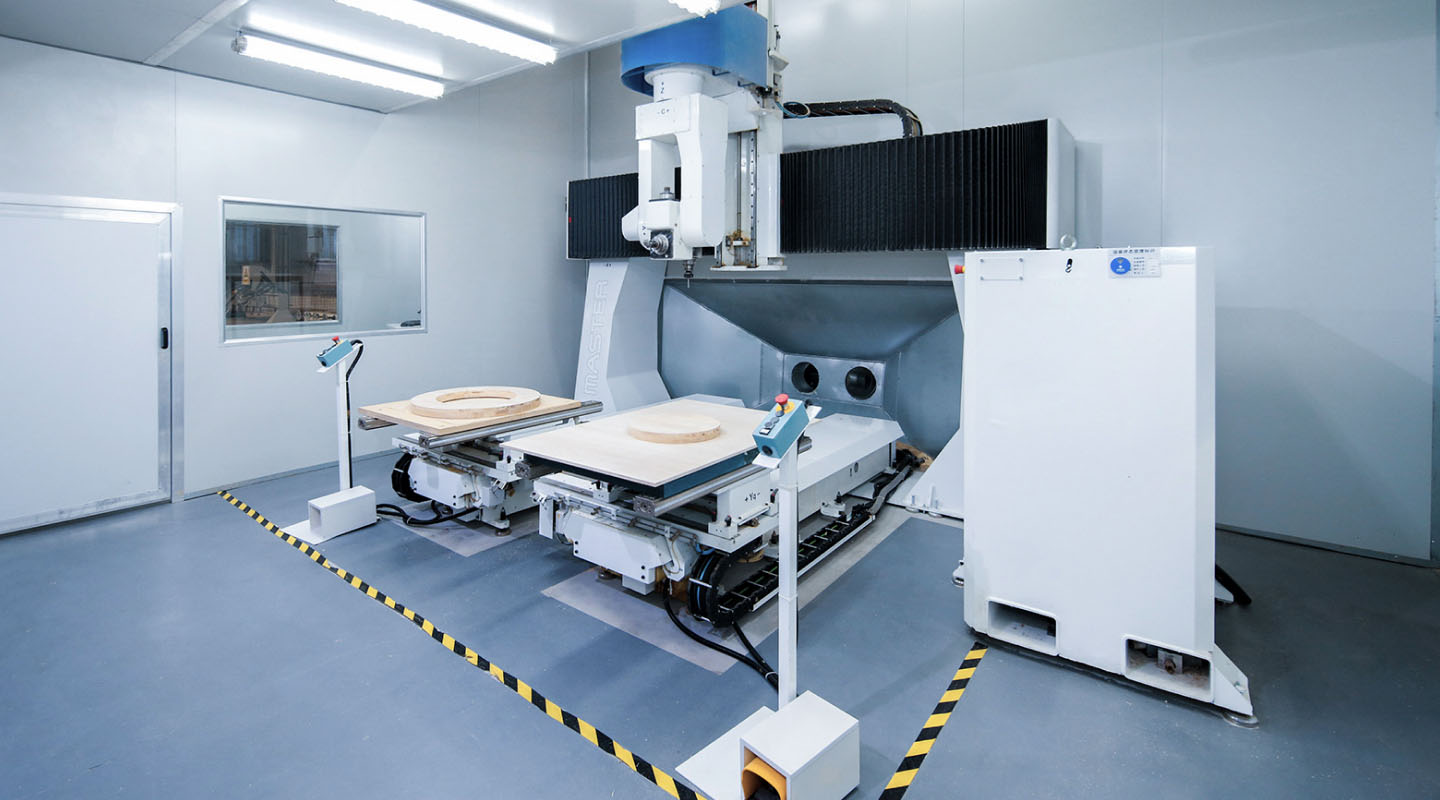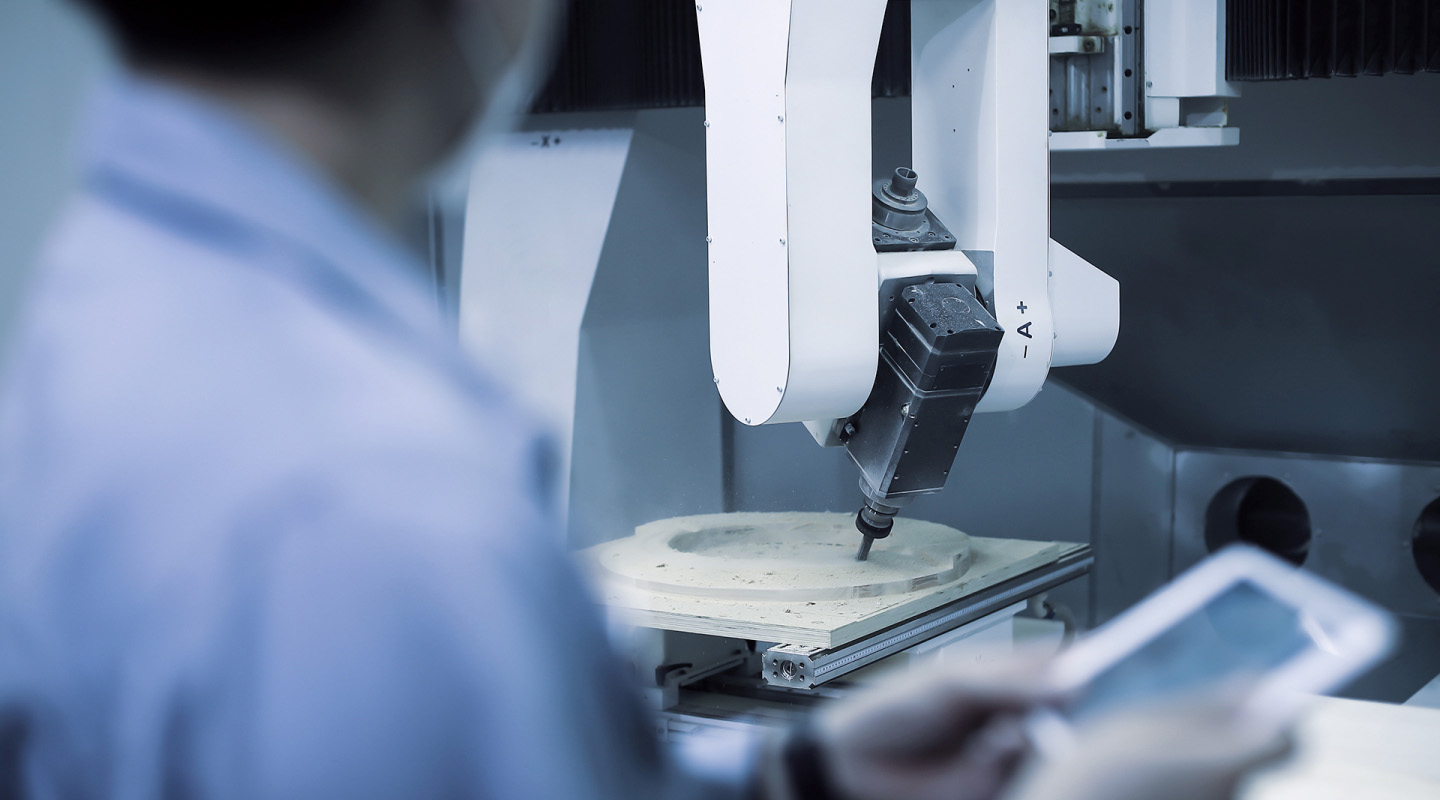 The CNC machining center has been optimized to achieve a shorter preparation cycle, higher production efficiency, higher accuracy, and a more stable quality in ceramic design models and complex surface processing of bathroom furniture. This reduces labor intensive requirements in production and R&D provides a better working environment.
Robot Operation
High Pressure Casting
The high-pressure casting line provides strong support in the casting stage. The product that is shaped using high-pressure casting is more uniform and the surface is firmer and smoother.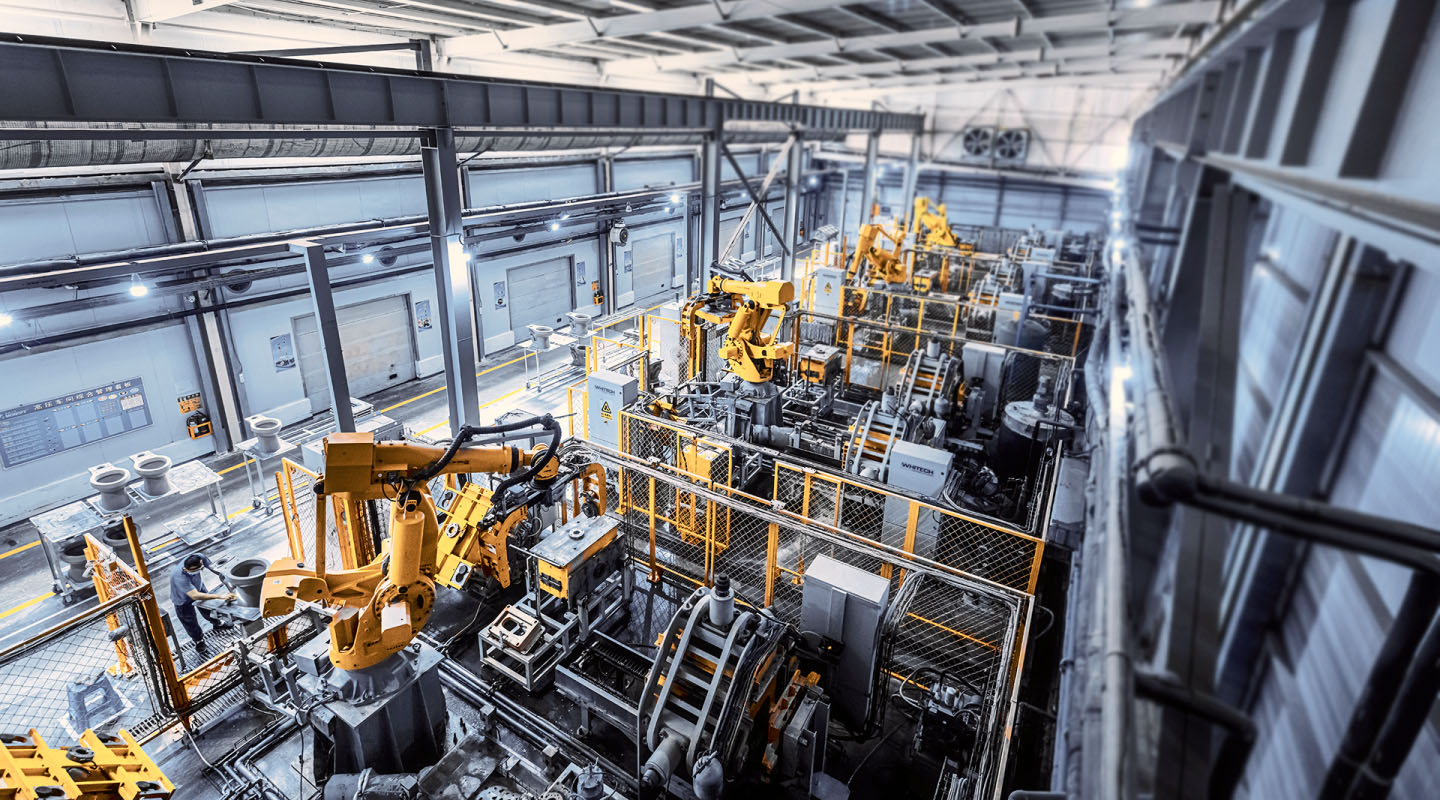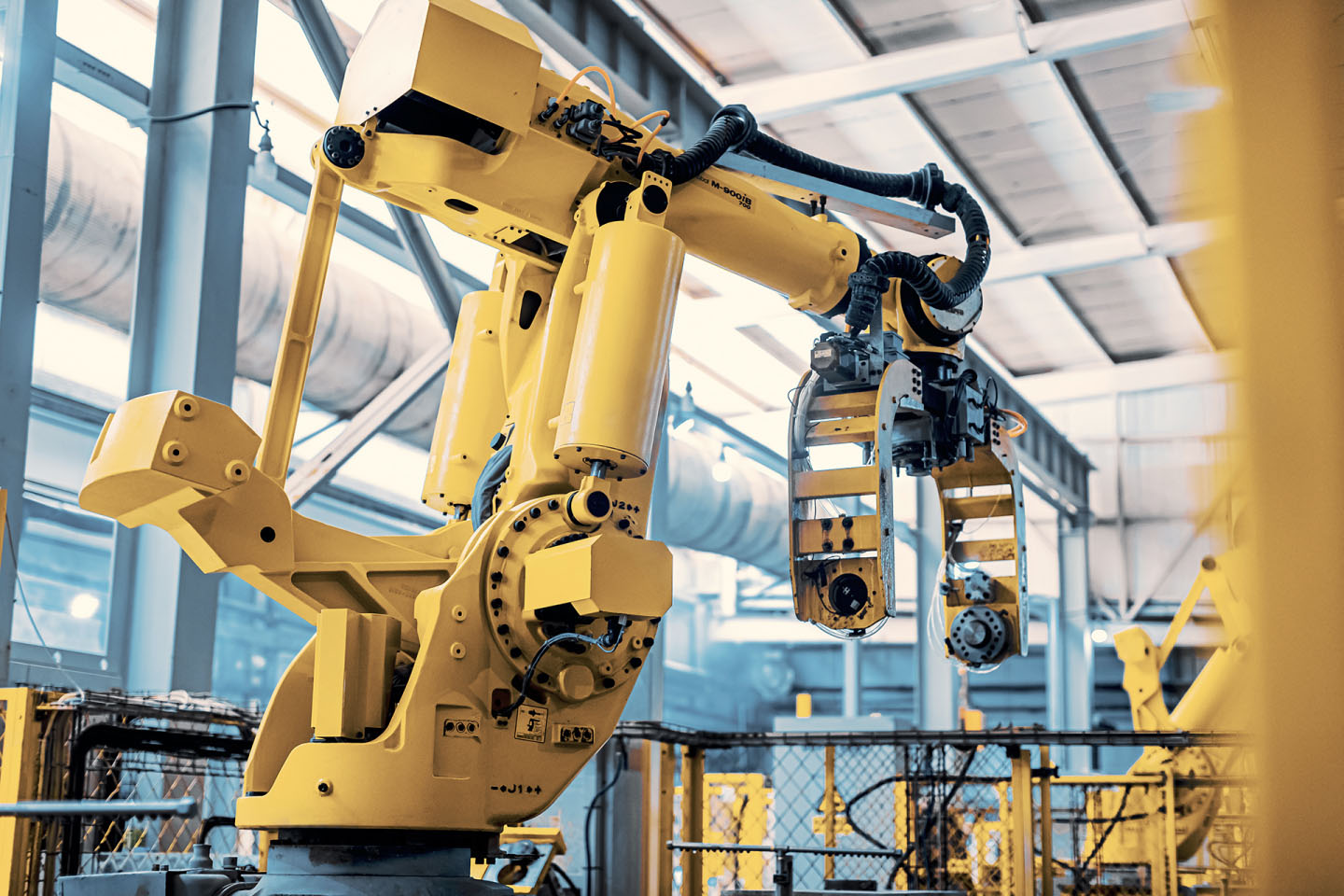 Robot Glazing
More than a dozen imported robotic arms have replaced manual labor and play a leading role in the glazing workshop, further achieving cost reduction, high efficiency and environmental protection.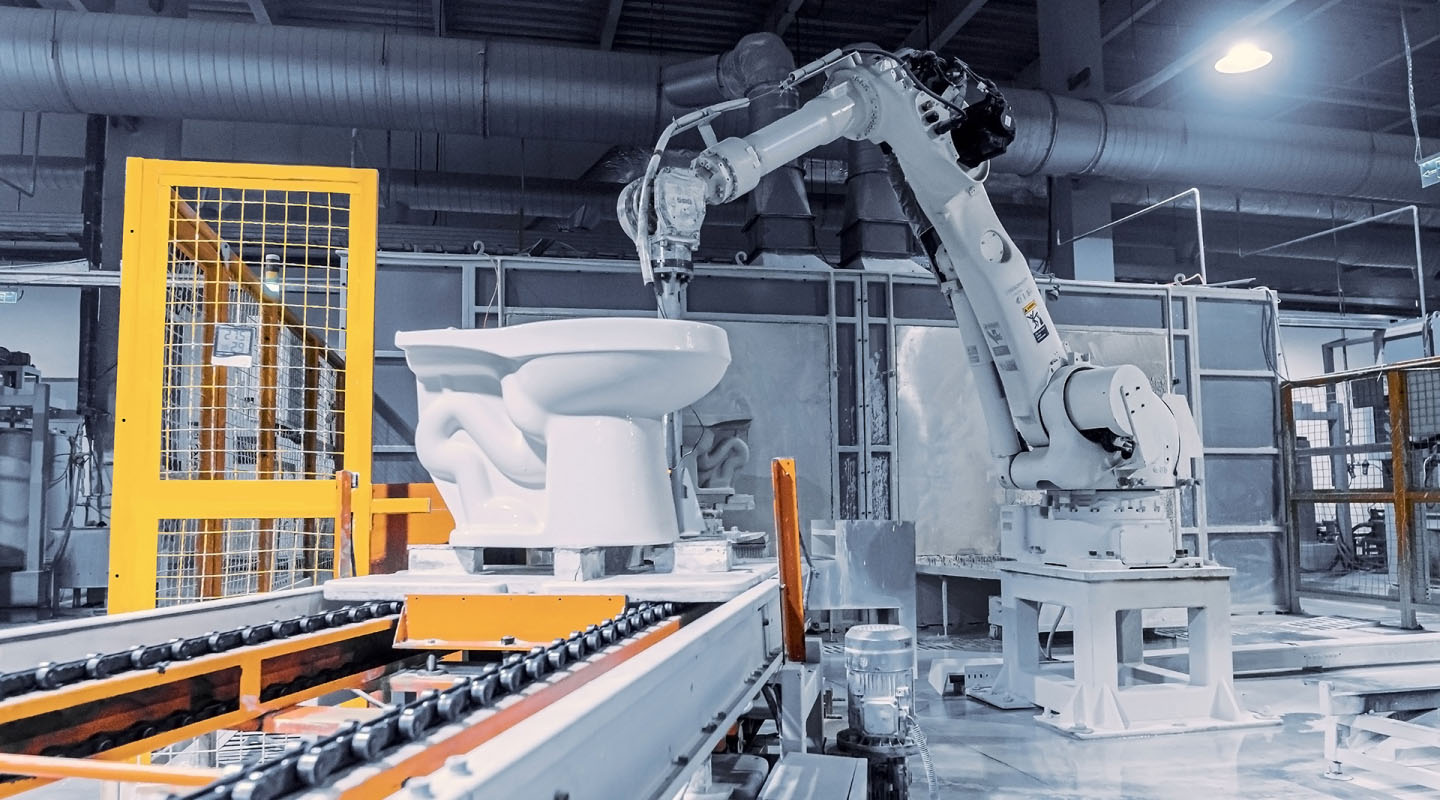 3D Scanner
The 3D scanner can support the scanning of rotating objects at different angles, and the accuracy is within 0.02mm. It can effectively extract the product surface and perform reverse engineering modeling, which is more conducive to proposing specific modification plans and greatly improves development efficiency.